Northern california garage band takes on climate change!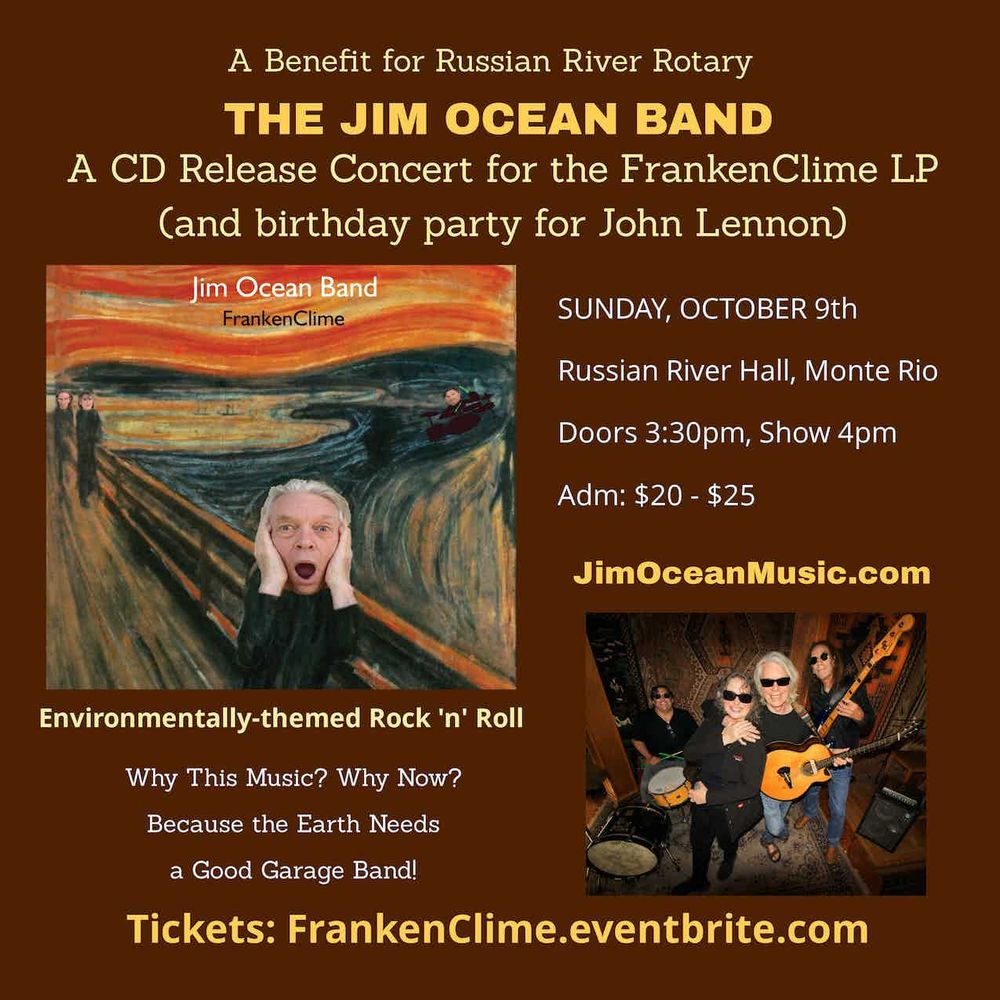 Buy tickets NOW for . . .
THE FRANKENCLIME cd RELEASE CONCERT AND JOHN LENNON bIRTHDAY PARTY IN MONTE RIO
For the first set of this benefit concert for the Russian River Rotary, the Jim Ocean Band will treat the audience to a live performance of their new album, "FrankenClime" -- a humor-infused rock 'n' roll monster mash spotlighting the environmental challenges of the times.
The second set features a birthday tribute to John Lennon with words and music based on "John Lennon's Glasses", Jim Ocean's upcoming novel.
This is your chance to support the great work of the Russian River Rotary while experiencing a fun and unique show at the Russian River Hall which is the home of Monte Rio's Curtain Call Theatre in west Sonoma County--a beautiful, intimate venue with incredible acoustics.
Information: 707-869-9403 or kathy@communityconcerts.com
STREAM THE FRANKENCLIME LP ON SPOTIFY
BUY TICKETS HERE! (50% of net proceeds to benefit Russian River Rotary)