EPK -- The Jim Ocean Band
"

…Some of the best satirical songs you're likely to hear."
— Dirty Linen
"

Jim Ocean consistently skewers modern life in the USA. The songs are smart, as well as clever, but avoid the novelty stance of going for cheap laughs. Instead, they get under the skin of contemporary facades and relationships. Music for our times." - Garth Johnson
— Victory Music Review, Seattle
Project Name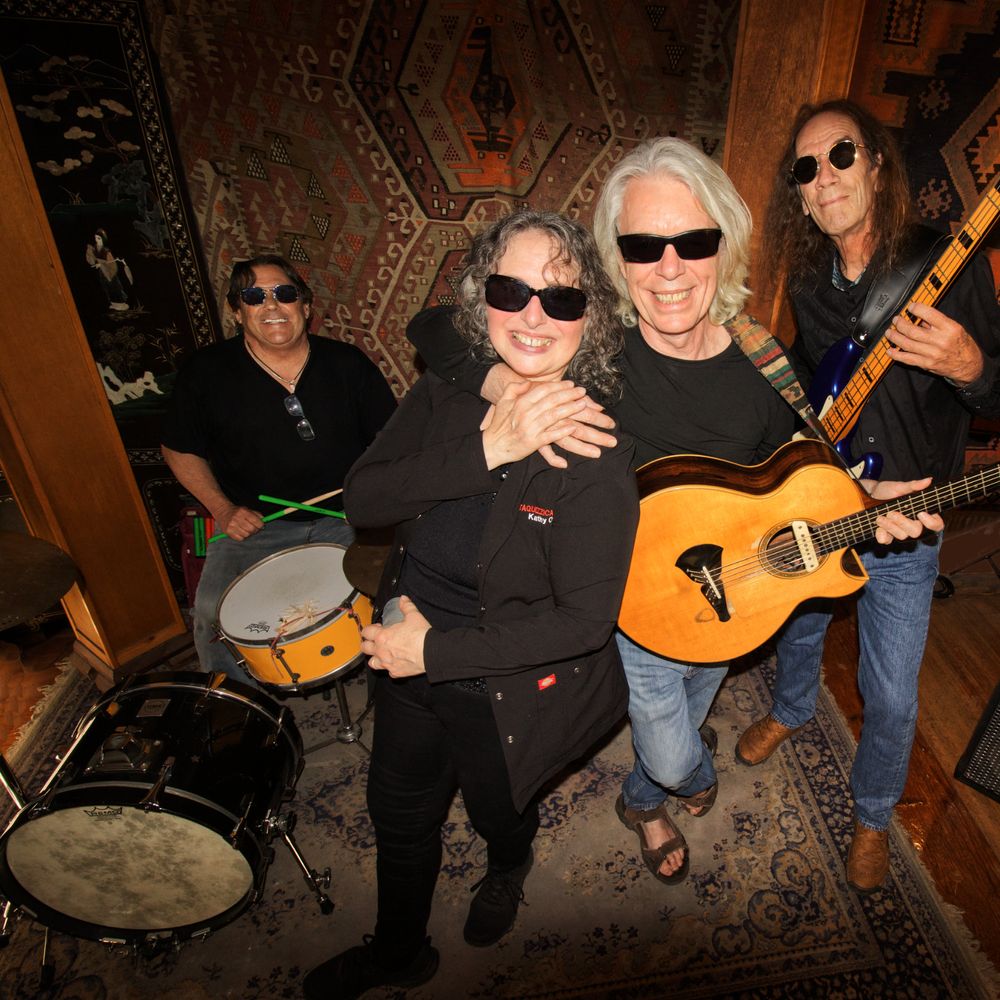 THE JIM OCEAN BAND
Sassy Folk Rock for Complicated Times
Over the decades, Jim Ocean has written an impressive collection of thought-provoking, genre-bending songs that explore the nuances and quirks of the human animal.
In the 80's and 90's Jim recorded two albums ("The Rise and Fall of Practically Everything" and "Hard to be Real") with his musical comedy band, Celtic Elvis, then toured the country shaking up the festival scene and breaking album sales records at many venerable folk houses along the way. In the 2000's, he formed a folk trio called the Dogmatics that recorded "Fear and Love" in Nashville with the Grand Ole Opry House Band. Jim followed that up with a beautiful music-for-a-rainy-day solo project called "Pop Tunes for Mystics" before writing a body of work inspired by scientific discoveries. Along with his wife and musical partner, Kathy, he produced a mesmerizing multi-sensory program called "Astronaut Lullabies" that paired their original "space music" to a choreographed planetarium star show. Throughout the 2010's, Jim and Kathy played music while rubbing shoulders with astronauts and NASA scientists including a collaboration with the Petaluma Museum where they produced a music/science café for the 12-week run of the Smithsonian BEYOND exhibit.
Much of Jim's music career has been in the folk world, but from the time he was a small child playing In-A-Gadda-Da-Vida on a fishing pole in his mother's kitchen, Jim yearned to be in a rock band. His wish has finally been granted. His new band brings the beating heart to the heady and eclectic compositions he is famous for, while providing a matrix for his unique approach to acoustic rock guitar to shine through. Jim's younger self is grinning.
Backed by soulful harmonies and a tight, driving rhythm section, the Jim Ocean Band is coming out swinging with its debut album, "FrankenClime". True to Jim's roots of using the craft of songwriting to explore human nature, this album features concerned, smart lyrics set to a beat that underscores the impending climate crisis. The in-your-face energy and contagious hooks have audiences dancing, laughing, and thinking all at the same time.
The Jim Ocean Band is hitting the road with the "Fossil Fools Tour" in support of the FrankenClime project. They welcome collaborations and are available to produce benefit concerts for social justice and environmental organizations.
Why this music and why now? Because the Earth needs a good garage band!
Press Photos
sample tracks from the frankenclime lp